Today's guest on Live Beautifully is Brooke Baevsky… aka Chef Bae!
Brooke is such a fabulous chef. I first met her at a friend's baby shower and we've since made quite a few mocktails together. She is incredibly talented and makes cooking fun. I love learning from her!
Today, she came over to share two recipes that are not only delicious but great for your whole family. We made ours a little Halloween-themed, but they work all season long. I'm definitely making these for Thanksgiving.
Thanks so much for coming by! xxo
---
I created some recipe cards for you to go with the video! These recipes take less than 10 minutes!
---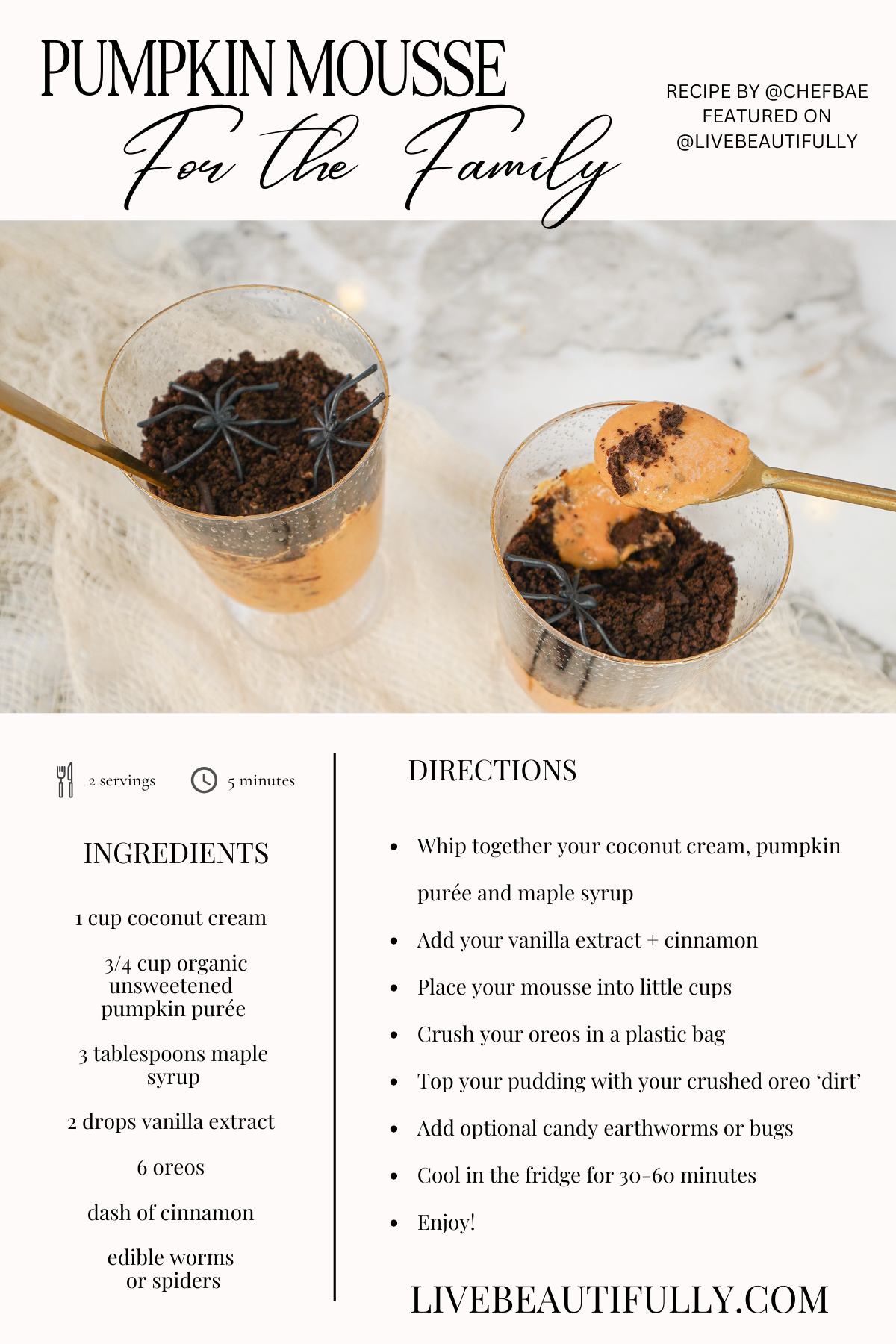 ---
These pumpkin refreshments are great for kids and adults.
---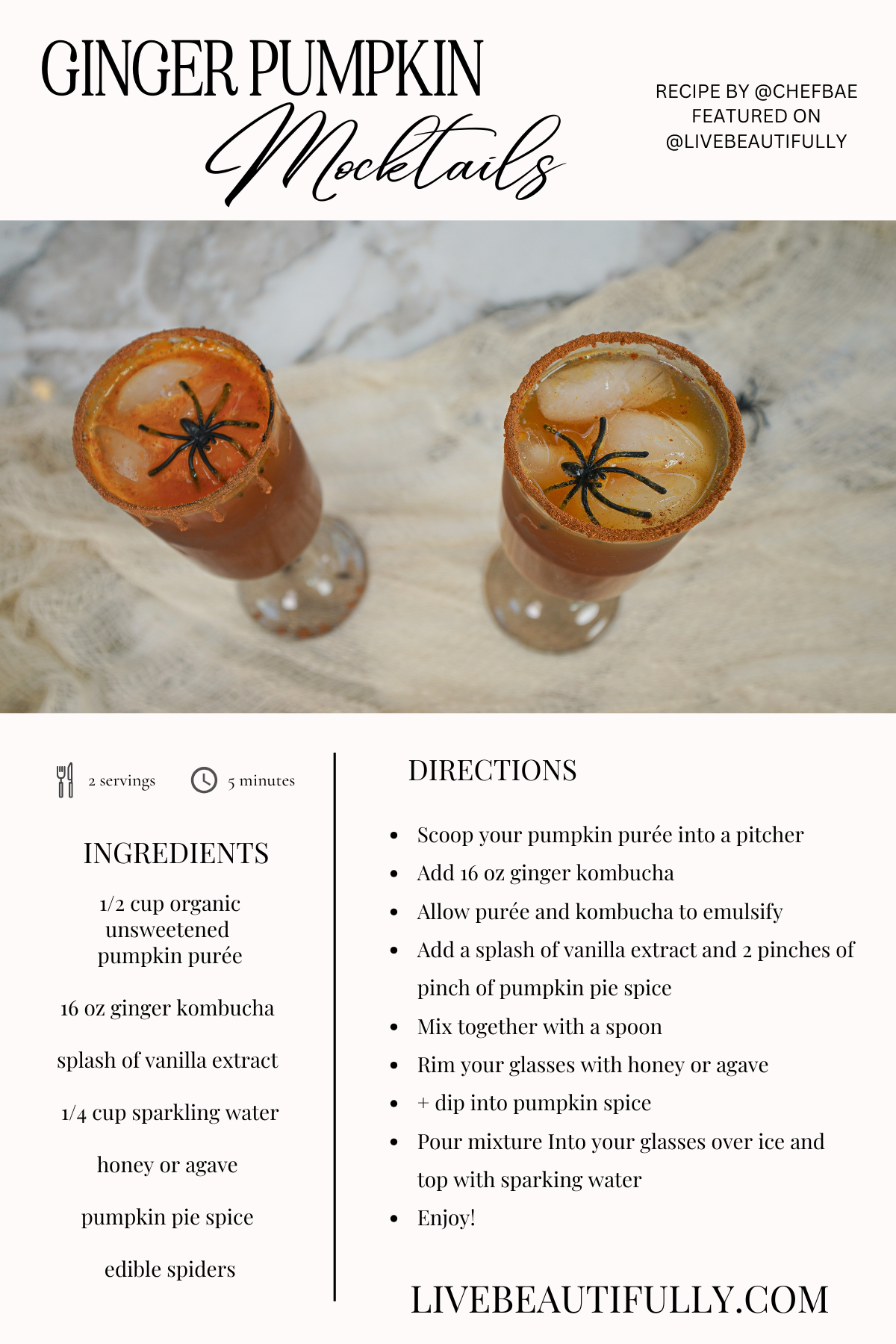 ---
I can't wait to see what you whip up with your family. Happy Halloween!
- Katrina