It's time to channel your inner Martha… because we're going to make dried garland together and decorate the table for Thanksgiving! Best part? It's going to be super simple and everyone can do it. I created a little Amazon shopping list below so you can receive your items in time for the party!
Whether you're hosting or decorating for the holidays, this garland will look beautiful in your home. It can also be a beautiful hostess gift for wherever you're headed this holiday. I highly recommend a hostess gift… it's a lot of work to host a holiday, so a little kindness and love go a long way.
Join us live this Friday, November 17th from 4:00-5:00p for our first live episode of Live Beautifully on YouTube!
Head to @KatrinaScottLifestyle on YouTube HERE to tune in!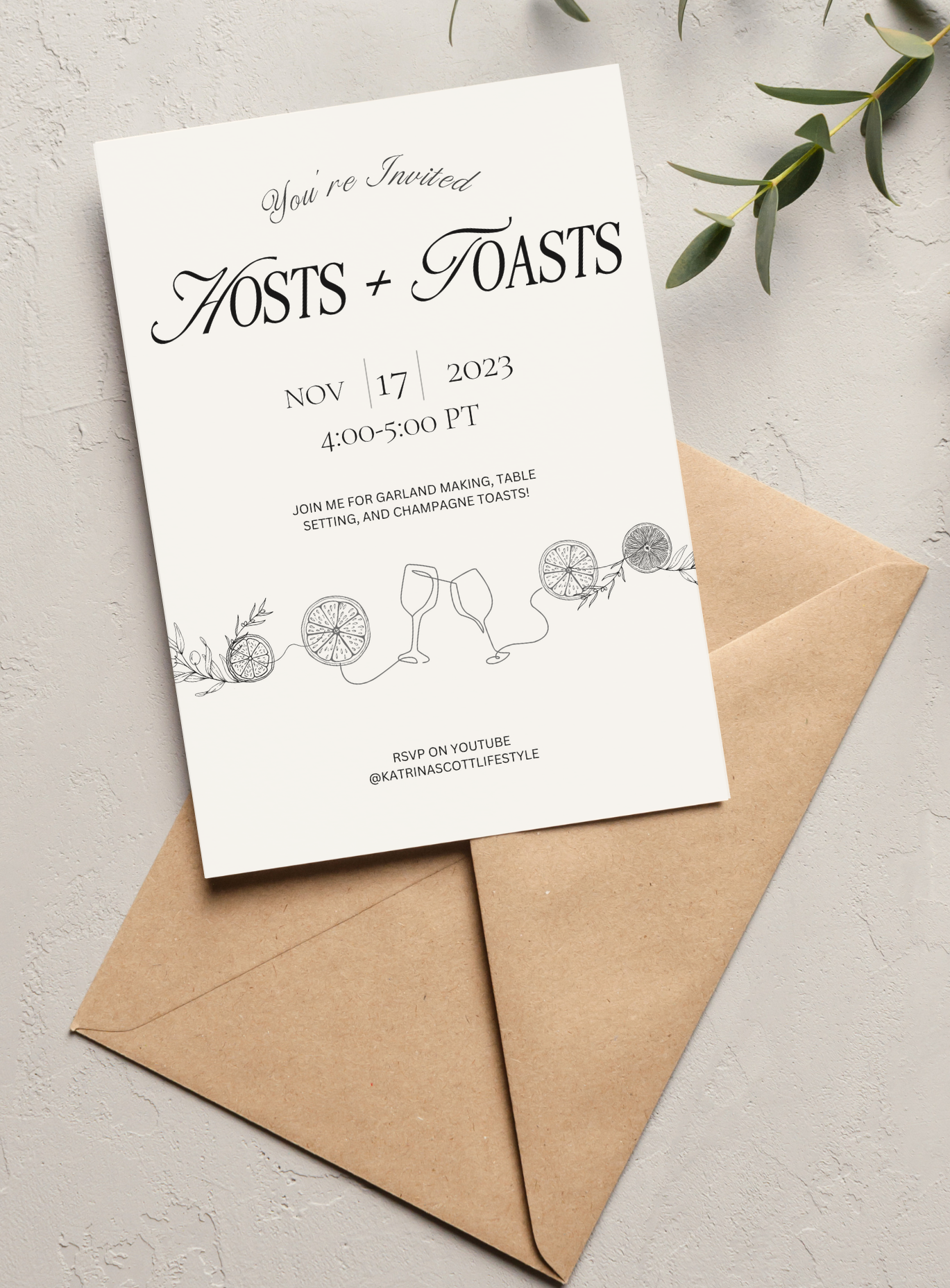 Every week, join me for an episode of Live Beautifully where we interview guests on the podcast, do DIY projects together, celebrate the holidays, learn how to cook… and host live shows like this one!
Make sure you click below to subscribe on YouTube and turn on notifications so you know when we're live!
---
Share this with a girlfriend so we can all hang out together next Friday, November 17th!
If you're making the garland, you'll just need:
Dried oranges – 2
Dried Blood oranges – 2
Yarn– this is different than the burlap twine below – 1
Needle kit – 1
See below if you're making the dried oranges yourself. You'll need parchment paper to bake
If you'd like to make the place settings:
The Gold Pen – 1
Magnolia leaves- 1 bag
Vellum Paper – 1
Paper Fasteners – 1
Cinnamon Sticks 1
Burlap Twine 1
Tablescape:
I included 12-inch candles- but whatever you'd like! – I like 8-10 candles
Candlestick holders or votives – Order 2 packs of 3
Cheesecloth – I ordered 2
Make sure you have napkins (I love these on Amazon), plates, chargers if you like, stemware (I love this collection), and flatware.
DRIED ORANGES
I ordered the dried oranges on Amazon above, but if you'd like to make them before the party, here are the instructions.
The day before the party:
Preheat your oven to 250 degrees
Slice up 6 oranges and 6 blood oranges
Place on parchment paper on a wire rack
Bake for 3-4 hours (be on standby)
Flip orange slices every hour
It's okay to remove them when they're still somewhat orange… they'll dry on your garland too!
See you on Friday! Pour your favorite mocktail or champagne and get ready to have some fun.
I can't wait to see you there!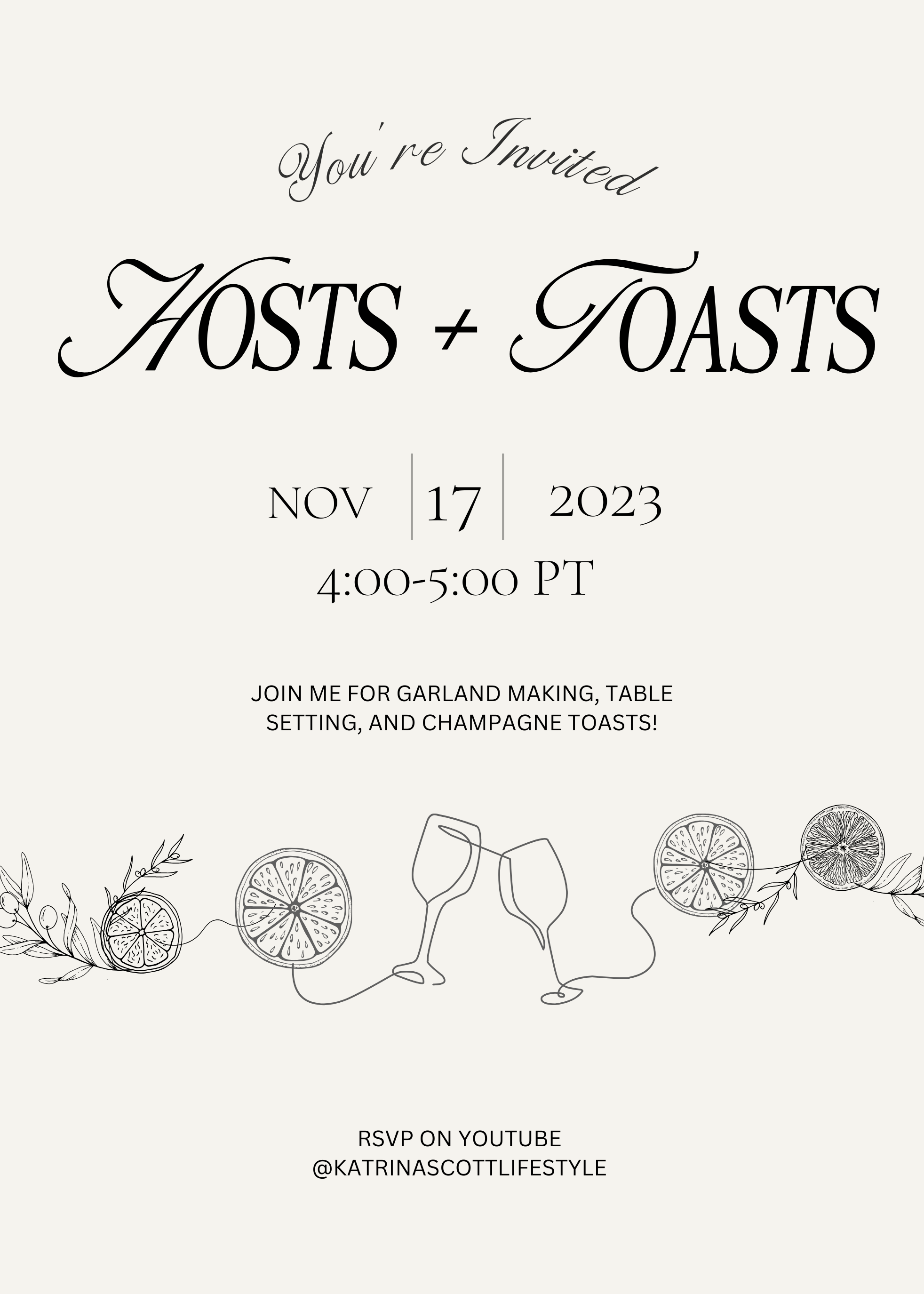 - Katrina